Warning
: date() [
function.date
]: It is not safe to rely on the system's timezone settings. You are *required* to use the date.timezone setting or the date_default_timezone_set() function. In case you used any of those methods and you are still getting this warning, you most likely misspelled the timezone identifier. We selected 'America/Sao_Paulo' for 'BRT/-3.0/no DST' instead in
/home2/radioita/public_html/components/com_content/content.php
on line
25
Warning
: date() [
function.date
]: It is not safe to rely on the system's timezone settings. You are *required* to use the date.timezone setting or the date_default_timezone_set() function. In case you used any of those methods and you are still getting this warning, you most likely misspelled the timezone identifier. We selected 'America/Sao_Paulo' for 'BRT/-3.0/no DST' instead in
/home2/radioita/public_html/components/com_content/content.php
on line
26

Warning: mktime() [function.mktime]: It is not safe to rely on the system's timezone settings. You are *required* to use the date.timezone setting or the date_default_timezone_set() function. In case you used any of those methods and you are still getting this warning, you most likely misspelled the timezone identifier. We selected 'America/Sao_Paulo' for 'BRT/-3.0/no DST' instead in /home2/radioita/public_html/includes/joomla.php on line 3665

Warning: strftime() [function.strftime]: It is not safe to rely on the system's timezone settings. You are *required* to use the date.timezone setting or the date_default_timezone_set() function. In case you used any of those methods and you are still getting this warning, you most likely misspelled the timezone identifier. We selected 'America/Sao_Paulo' for 'BRT/-3.0/no DST' instead in /home2/radioita/public_html/includes/joomla.php on line 3666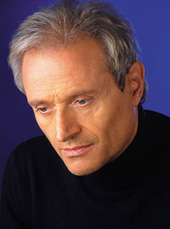 Amedeo Minghi nasceu em Roma no dia 12 de agosto de 1947. É um cantor e compositor italiano.

Sua história" começou na metade dos anos 60, quando o jovem Amedeo, apresentou-se na Ricordi para uma audição.

Tudo correu bem e imediatamente gravou um compacto, ainda hoje muito procurado, cujo título é "Alla fine". Poderia ser o começo de uma carreira, mas chegou a hora de prestar o serviço militar. Foi preciso de fato esperar ainda vários anos, durante os quais escreveu músicas para outros artistas, antes do lançamento de "L'immenso" (em 1976 exatamente) o seu primeiro sucesso como cantor um dos maiores sucessos dos anos 70, com dezenas de versões no mundo inteiro.

Poderia parecer o começo de um sucesso pessoal, mas infelizmente não foi assim.

Amedeo já estava sendo muito apreciado no ambiente editorial e discográfico, e muitos solicitavam que ele escrevesse canções para outros artistas, mas na verdade ainda não o enxergavam em projetos que o valorizassem como intérprete.

Uma tentativa feita com a CBS, em 1980, não funcionou: a multinacional, que na época era americana (hoje japonesa: Sony Music), pediu para o interprete um gênero easy listening que sem dúvida alguma não fazia parte do estilo de Amedeo.

Em 1983 o encontro com um jovem poeta romano, Gaio Chiocchio, marcou um momento muito importante em seu percurso artístico: as melodias elegantes unem-se naturalmente com os versos deste poeta, e de sua breve colaboração (três anos: sucessivamente Minghi assinou integralmente suas composições) assim nasceram algumas das músicas mais famosas de seu repertório, "1950", "St. Michel", "Quando l'estate verrà", "Sognami", "Emanuela ed io", "Cuore di pace", "Ladri di sole". A casa discográfica não respondeu a esta riqueza toda com um grande empenho promocional, e mais uma vez, o encontro com o sucesso foi adiado. Minghi não desanimou e decidiu fazer tudo sozinho: produziu e publicou, por conta própria, "SERENATA", foi o disco que finalmente o promoveu ao Olímpio dos grandes: "Le nuvole e la rosa". Para lançar este disco Minghi estudou um evento musico-teatral apropriado: no mês de abril de 1989, novamente por conta própria, alugou o Teatro del Piccolo Eliseo e apresentou um show alternando canções ao piano e a recitação de monólogos.

O début de "FORSE SI MUSICALE" foi acolhido com entusiasmo e abriu caminho para o sucesso. Os meses subsequentes marcarão o começo de uma tournée que se concluiu somente após três anos, depois de ter sido visto por um milhão de espectadores, com muitos hits que venderam milhares e milhares de cópias, como por exemplo "La vita mia", "Canzoni", "Vattene amore" ( estas últimas, escritas por Mietta e produzidas por Amedeo) , "Nenè", e de encontros inesquecíveis como o concerto de "SANTA MARIA IN TRASTEVERE" (40.000 pessoas), os concertos no Teatro Sistina de Roma e o "I RICORDI DEL CUORE" no Stadio Olimpico, que abriu pela primeira vez o espaço para a dita "música suave", concerto este, documentado em um home vídeo muito bem vendido. O concerto foi realizado diante de um público de 25.000 pessoas, com o acompanhamento de uma grande orquestra de 40 elementos e de um coro polifônico. Devido às pressões de seus fãs, Minghi sentiu-se praticamente "obrigado" a regravar, seus velhos e novos sucessos, em dois discos ao vivo: "La vita mia" e "Amedeo Minghi in concerto" e numa coletânea "Nenè".

Ao lado da atividade de compositor e intérprete, a grande capacidade demonstrada na escritura de textos, fez com que Amedeo desenvolvesse nesses últimos anos uma atividade de compositor de trilhas sonoras para o cinema e para a televisão ( 8 filmes de ficção e a primeira produção em Fininvest 'EDERA) . Entre os trabalhos mais importantes nesse âmbito lembramos as trilhas para as cinco séries de "Fantaghirò", os filmes para a televisão do gênero fantasia com a participação de Alessandra Martinez, que foram distribuídos em 78 paises com o titulo "The Cave of the Golden Rose". A princesinha Fantaghirò também inspirou um dos recitais de maior sucesso de Amedeo Minghi, o "Fantaghirò & Fantaghirò", que foi uma combinação de balé, de prosa, de música e de poesia e foi apresentado em um dos mais importantes teatros italianos.

Depois de muitos obstáculos e de um começo nada animador, a vida profissional de Amedeo Minghi segue agora um rumo mais seguro; na metade dos anos 90 outros trabalhos foram lançados com grande sucesso como: "Come due soli in cielo", "Cantare è d'amore" até "Decenni". No mês de setembro de 1997, Amedeo Minghi foi para o Brasil para um breve tour promocional. A publicação nos países da América do Sul de seu disco "Cantare è d'amore", o primeiro realizado para a multinacional EMI e o décimo sexto de sua grande carreira. Minghi faz três shows em São Paulo, Brasil, com todos os ingressos esgotados, onde o público e a mídia o acolheu com um entusiasmo reservado somente aos grandes astros mundiais do pop e do rock. Segue a publicação de dois álbuns, um dos quais, uma antologia, que elevam o nome de Amedeo Minghi ao cume do sucesso em toda a América do Sul, com 250.000 cópias vendidas. Ao mesmo tempo, também o mercado da Espanha e de todo o Norte da Europa, liderados pela Holanda, começaram a dar sinais de concreta atenção a Amedeo.

A bem sucedida trajetória artística de Amedeo Minghi saúda o fim deste milênio com " UN UOMO VENUTO DA LONTANO" , dedicada ao Papa , e executada em sua presença no auditório PAULO VI, e "Gerusalemme", uma faixa inédita, encomendada pelo Vaticano por ocasião do Jubileu 2000 e contida no duplo CD Minghi Studio Collection, a obra em absoluto, mais completa de seu repertório: 26 anos de música, de 1976 até hoje, em 29 canções remasterizadas.

Particularmente, a "Gerusalemme" é legado um grande projeto: de ser executada na Terra Santa bem nos muros da cidade, juntamente com um cantor judeu e um palestino, sinal este, de um verdadeiro encontro entre os povos.

Primavera de 2000: Amedeo Minghi participou do Festival de SANREMO, cantando com Mariella Nava "Futuro come te". O trabalho em conjunto dos dois artistas, culminou com a criação de uma obra escrita a quatro mãos, que descreveu de maneira preciosa, os sentimentos e a tecnologia da era que vivemos.

Outono de 2000: em 20 de outubro Minghi lançou o seu 20º álbum: ANITA. Uma verdadeira "enxurrada" de novidades.

O álbum contém em verdade, a antecipação de um trabalho futuro: um musical que narrará a maior história de amor italiana nunca contada, a de Anita Garibaldi e de Giuseppe. Proposta em uma longa turnée, na qual Amedeo conta a historia de Anita em uma sequência de shows (Muito mais de 120 apresentações, entre teatros e espaços abertos), e foram conclusas na Alemanha e Zurique, respectivamente em 31 de outubro e 1º de Novembro de 2002 e a realização de uma mini-série para "RAI 1", sendo o responsável pela cenografia junto a Massimo De Rita e Mario Falcone, que foi produzida por Publispei (de Carlo Bixio) e a Good Time (de Gabriella Bontempo)

Outono 2002 – Amedeo fez um novo arranjo e cantou o tema de abertura da novela "Terra Nostra – 2 La Speranza", que foi transmitida pela rede italiana Mediaset.

No dia 15 de novembro 2002 Amedeo lançou o CD "L'altra faccia della luna", o seu 21º album, considerado um dos seus trabalhos mais introspectos, com o qual, incluindo a musica "Un Uomo venuto da lontano", que em colaboração com o Istituto Italiano de Cultura e com o apoio do Ministério do Esterior, fez uma série de shows incluindo a América do Sul (Rio de Janeiro, São Paulo, Cordoba e Buenos Aires) e na Europa em Cracòvia, Strasburgo, Bucarest, Madrid e Roma (a Sala Giulio Cesare no Campidoglio), e Jerusalem. Esta longa tournée terminou com um show no dia 19 de dezembro de 2003, no Ginasio "Palalottomatica" em Roma, o qual foi transmitido ao vivo, através de um pool de emissoras de TV via satélite, conseguindo dessa maneira, ser visto praticamente em todo o mundo.

Atualmente participa de um projeto da "UNICEF" junto com Lino Banfi (um ator muito famoso na Italia). Participou de uma coletânea de sucessos feita em Moscou com a musica "Così sei tu" cantada em dueto com uma cantora moskovita, Diana Gurzkaya, a qual cantou tambem no Teatro do Cremlin, em Moskow.

Participou como compositor no ultimo CD de Andrea Bocelli, intitulado "Andrea" com a musica "Per Noi".
Atualmente sua música La Vita Mia está presente na trilha da novela Passione apresentada no Brasil na rede Globo.




Warning: mktime() [function.mktime]: It is not safe to rely on the system's timezone settings. You are *required* to use the date.timezone setting or the date_default_timezone_set() function. In case you used any of those methods and you are still getting this warning, you most likely misspelled the timezone identifier. We selected 'America/Sao_Paulo' for 'BRT/-3.0/no DST' instead in /home2/radioita/public_html/includes/joomla.php on line 3665

Warning: strftime() [function.strftime]: It is not safe to rely on the system's timezone settings. You are *required* to use the date.timezone setting or the date_default_timezone_set() function. In case you used any of those methods and you are still getting this warning, you most likely misspelled the timezone identifier. We selected 'America/Sao_Paulo' for 'BRT/-3.0/no DST' instead in /home2/radioita/public_html/includes/joomla.php on line 3666


Warning: strftime() [function.strftime]: It is not safe to rely on the system's timezone settings. You are *required* to use the date.timezone setting or the date_default_timezone_set() function. In case you used any of those methods and you are still getting this warning, you most likely misspelled the timezone identifier. We selected 'America/Sao_Paulo' for 'BRT/-3.0/no DST' instead in /home2/radioita/public_html/includes/joomla.php on line 3681

Warning: strftime() [function.strftime]: It is not safe to rely on the system's timezone settings. You are *required* to use the date.timezone setting or the date_default_timezone_set() function. In case you used any of those methods and you are still getting this warning, you most likely misspelled the timezone identifier. We selected 'America/Sao_Paulo' for 'BRT/-3.0/no DST' instead in /home2/radioita/public_html/includes/joomla.php on line 3681

Warning: strftime() [function.strftime]: It is not safe to rely on the system's timezone settings. You are *required* to use the date.timezone setting or the date_default_timezone_set() function. In case you used any of those methods and you are still getting this warning, you most likely misspelled the timezone identifier. We selected 'America/Sao_Paulo' for 'BRT/-3.0/no DST' instead in /home2/radioita/public_html/includes/joomla.php on line 3681

Warning: gettimeofday() [function.gettimeofday]: It is not safe to rely on the system's timezone settings. You are *required* to use the date.timezone setting or the date_default_timezone_set() function. In case you used any of those methods and you are still getting this warning, you most likely misspelled the timezone identifier. We selected 'America/Sao_Paulo' for 'BRT/-3.0/no DST' instead in /home2/radioita/public_html/components/com_artbannersplus/artbannersplus.other.php on line 152

Warning: strftime() [function.strftime]: It is not safe to rely on the system's timezone settings. You are *required* to use the date.timezone setting or the date_default_timezone_set() function. In case you used any of those methods and you are still getting this warning, you most likely misspelled the timezone identifier. We selected 'America/Sao_Paulo' for 'BRT/-3.0/no DST' instead in /home2/radioita/public_html/includes/joomla.php on line 3681

Warning: gettimeofday() [function.gettimeofday]: It is not safe to rely on the system's timezone settings. You are *required* to use the date.timezone setting or the date_default_timezone_set() function. In case you used any of those methods and you are still getting this warning, you most likely misspelled the timezone identifier. We selected 'America/Sao_Paulo' for 'BRT/-3.0/no DST' instead in /home2/radioita/public_html/components/com_artbannersplus/artbannersplus.other.php on line 152

Warning: strftime() [function.strftime]: It is not safe to rely on the system's timezone settings. You are *required* to use the date.timezone setting or the date_default_timezone_set() function. In case you used any of those methods and you are still getting this warning, you most likely misspelled the timezone identifier. We selected 'America/Sao_Paulo' for 'BRT/-3.0/no DST' instead in /home2/radioita/public_html/includes/joomla.php on line 3681


Warning: strftime() [function.strftime]: It is not safe to rely on the system's timezone settings. You are *required* to use the date.timezone setting or the date_default_timezone_set() function. In case you used any of those methods and you are still getting this warning, you most likely misspelled the timezone identifier. We selected 'America/Sao_Paulo' for 'BRT/-3.0/no DST' instead in /home2/radioita/public_html/includes/joomla.php on line 3681

Warning: strftime() [function.strftime]: It is not safe to rely on the system's timezone settings. You are *required* to use the date.timezone setting or the date_default_timezone_set() function. In case you used any of those methods and you are still getting this warning, you most likely misspelled the timezone identifier. We selected 'America/Sao_Paulo' for 'BRT/-3.0/no DST' instead in /home2/radioita/public_html/includes/joomla.php on line 3681

Warning: strftime() [function.strftime]: It is not safe to rely on the system's timezone settings. You are *required* to use the date.timezone setting or the date_default_timezone_set() function. In case you used any of those methods and you are still getting this warning, you most likely misspelled the timezone identifier. We selected 'America/Sao_Paulo' for 'BRT/-3.0/no DST' instead in /home2/radioita/public_html/includes/joomla.php on line 3681

Warning: gettimeofday() [function.gettimeofday]: It is not safe to rely on the system's timezone settings. You are *required* to use the date.timezone setting or the date_default_timezone_set() function. In case you used any of those methods and you are still getting this warning, you most likely misspelled the timezone identifier. We selected 'America/Sao_Paulo' for 'BRT/-3.0/no DST' instead in /home2/radioita/public_html/components/com_artbannersplus/artbannersplus.other.php on line 152

Warning: strftime() [function.strftime]: It is not safe to rely on the system's timezone settings. You are *required* to use the date.timezone setting or the date_default_timezone_set() function. In case you used any of those methods and you are still getting this warning, you most likely misspelled the timezone identifier. We selected 'America/Sao_Paulo' for 'BRT/-3.0/no DST' instead in /home2/radioita/public_html/includes/joomla.php on line 3681